Video is quickly becoming one of the most popular forms of content marketing. Many content creators, marketers, and business owners are developing ways to include video in their marketing strategies. While there are several reasons to create video content for your brand, search engine optimization is among the most important. SEO is the foundation of your digital marketing and directly impacts your bottom line by boosting engagement, conversions, and revenue.
There are countless ways to improve your SEO, including adding in-depth info to the website and using keywords strategically. However, video content proves to be extremely powerful in improving your search engine ranking. In fact, with any video editor, you can easily create videos with transitions, music, effects, photos, etc., and churn out high-quality video content. Here are five ways videos can supercharge your search engine optimization.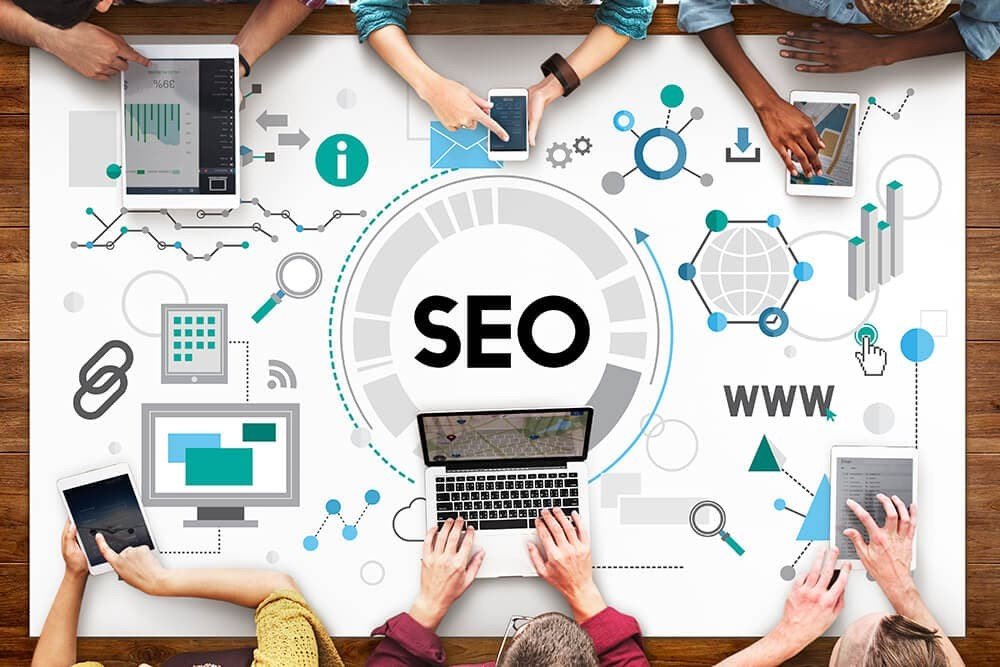 1. Makes Your Content Valuable For Google
The most effective video content improves your SEO deals with Google's algorithm for determining SERPs. Remember that Google values the quality of the content and its relevance to search phrases. To resolve these, the search engine doesn't just look at your text but also scans other content types you offer.
A website containing a mix of text and visuals, like video content, is considered varied and informative and ranks higher on search engine results. Content creators should ensure their video content is SEO-friendly to maximize this opportunity. This translates to keyword research and inserting relevant keywords in the video's meta tags.
2. Drives Traffic
Another factor that Google considers when determining search rankings is the Traffic coming to your website. If your site has several regular visitors coming for a reason, other internet users performing similar searches are more likely to come across your content and find it interesting. You can use YouTube and other video-sharing sites or social media channels to share your video content as an opportunity to drive increased Traffic to your site.
Every day, people watch one billion hours of videos on YouTube. People are more likely to visit your site after watching a video on social platforms or YouTube than any other type of content. When you insert URLs in your descriptions and channel name, YouTube is a fantastic way to get your brand in front of new audiences. This should, in turn, improve your traffic generation and boost your SEO.
The more video content you create and post, the more quality traffic you drive to your web pages, boosting your SEO in the long run. One way to make the most of YouTube videos is to give viewers a compelling reason to click on the link in your description. You can promise additional information or resources, a discount, or a particular offer link.
3. Earns Links
Quality backlinks are critical to how Google determines your search engine rankings. The more people link to your content and site, the better authoritative you appear in the eyes of the search engine. This will, in turn, rank your pages higher on the search results. Posting video content on social media or video-sharing sites is an excellent opportunity to earn high-quality referral traffic that can boost your SEO rankings dramatically.
Having video content on your website also boosts the effectiveness of your overall link-building strategy. Unique, interesting, shareable videos give bloggers and website owners a compelling reason to link to you. The best part is that this holds even when you host the videos on YouTube and not on your website. Moreover, the more your video gets shared on other websites, the more views it gets and the more valuable it appears to the search engine, boosting its potential to rank higher in results.
4. Retains Visitors For Longer
One of the most important things about search engines is that they pay close attention to visitors' website time upon arrival. Even if you have a large volume of Traffic coming to your site, you may not see great SEO results if people leave quickly. If your content doesn't retain visitors for a long time, it doesn't meet their expectations, and they go elsewhere for what they seek.
Video content is likely to keep visitors on your web pages for longer. People are more interested in watching a video than reading blog posts or other content, even when they get across the same message or information. Brands can rely on videos to increase visitors' time on their websites, thereby improving the bounce rate, which leads search engines to boost your content to the top of their results.
5. Boosts Social Presence
Social media plays a vital role in video marketing and distribution. Sharing your video content on social networks gets more eyes on it and boosts your SEO efforts. A strong correlation exists between the number of shares on social media and positions on search engine ranking. Thus, social signals may not directly impact SEO but can indirectly boost rankings. The video has a massive presence on social media, and its impact is impressive.
When you share a video on social media networks, you can increase the number of people interacting with your brand and earn more links and clicks. A video posted on Facebook is known to get up to 135 percent more engagement than a picture. Remember that most videos are watched without sound on social media when creating content, and square videos get more views than landscape videos. Moreover, consider researching the guidelines, stats, and best practices for different platforms to ensure your content performs optimally.
Final Thoughts
Video marketing certainly holds a crucial position in the SEO landscape. Video content promises meaningful gains from your SEO efforts through different stages of your digital marketing process. With intuitive online tools coming to your aid, you won't have to deal with extended learning curves in editing videos. Though not all impacts are direct, the bottom line is that video content is one of the most powerful weapons to boost your SEO. As video grows more prominent and popular, video marketing will become more critical for brands looking for online prominence.